"Bike Modification " Custom bikes are one of the stylish bikes with the structural changes to the standard from. These are the bikes which are structurally unique and with best engines but these bikes are in limited quantities.
Here are some best custom bike Shops which manufacture & provide the best models of bikes to Owners :
1. Road rage customs :
Road rage customs was started in the year 2009 by Gabriel D Zuzarte. Road Rage Company customizes and remodel the vehicle. It is located in Mira road East, Mumbai, India. The main aim of the company was to make chopper machine which could look like American machines but designed accordingly to Indian roads so that bike can be ridden easily here.
Road rage custom is also one of the modifiers. It has modifies some bikes to other new bikes i.e. hero karizma to Suzuki Hayabusa & Bajaj pulsar to Yamaha YZ FR1.
2. Indian choppers Customs :
Indian choppers modify and designs the bikes & now cars too. This company was found in the year 2001 by Bobby. Bobby himself is the designer at Indian choppers. At Indian choppers bikes are designed, modified and are graphic into the new shapes & looks which makes them look different. Here designed are made of many bikes, cars, sports bike, choppers etc.
Indian choppers have done many modifications in bikes like they have modified royal Enfield 350cc into bobber for an Army major & Royal Enfield 500cc modified into beast.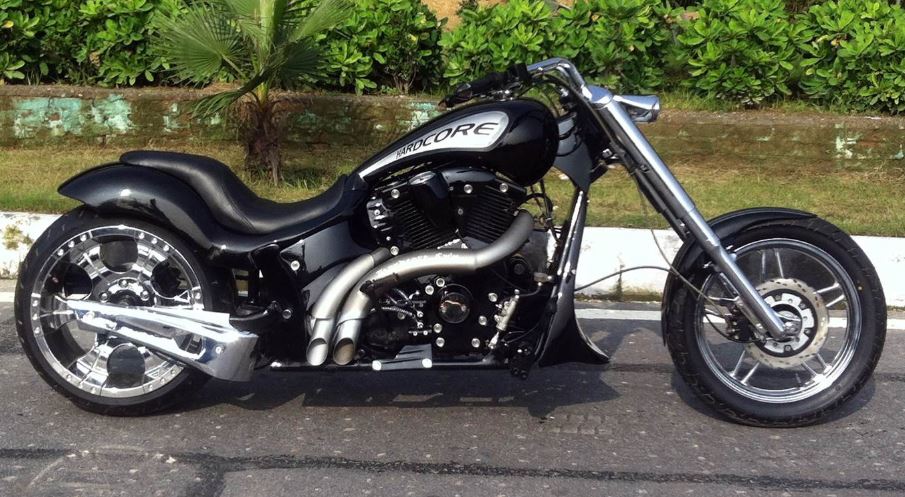 3. Vardenchi Customs :
Vardenchi has been defined as the "lifestyle garage of long-standing vision of offering everything motorcycle", by its founder Akshai Varde. It was found in the year 2005. This company also displays the area for the custom motorcycle services. Akshai bas kept Royal Enfield as a base and discovered the massive market for the custom bikes.
Vardenchi has modified the best bikes i.e. Royal Enfield. Royal Enfield has been modified by its custom kits, engines and by its external structure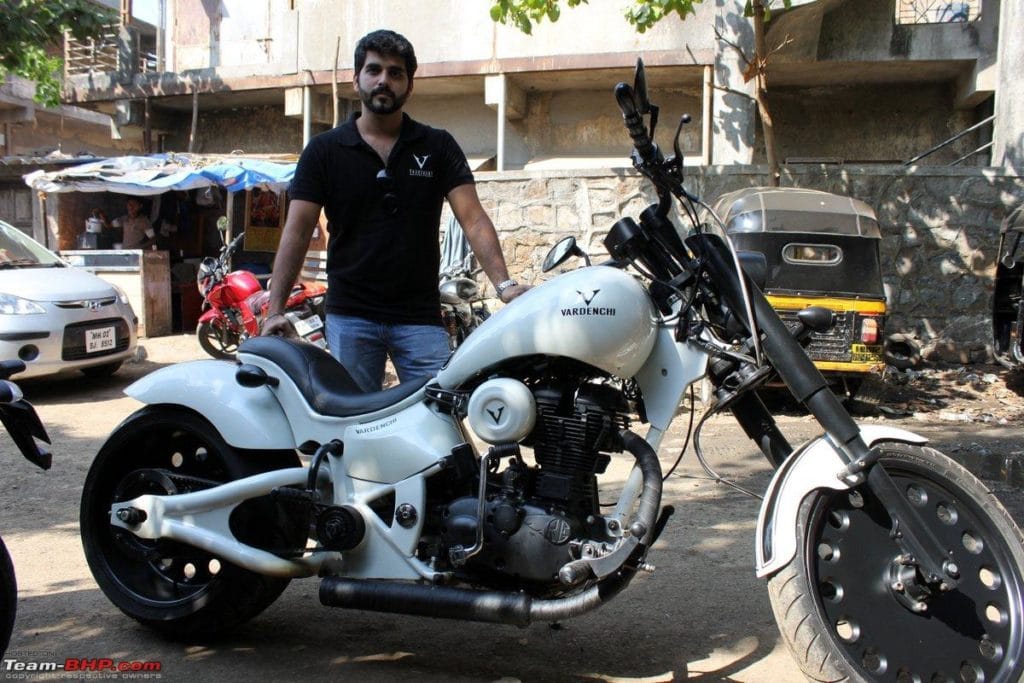 4. Rajputana Customs :
Rajputana customs have been a best modifier. It was started in the year 2009 by Vijay Singh. Rajputana customs modified the first bike called "original gangster" in 2010. Vijay and his team gave Rajasthani touch with their customized bikes. Rajput customs always named to gave the satisfaction to their customers.
Rajputana custom bikes are with some interesting desi names & have been all modified from the Royal Enfield, such as original gangster, Chingari, Light foot, Laado, Soorma etc.
5. Bulleteer Custom :
Bulleteer customs was started in the year 2005 by Drona Cruiser at Bangalore. Bulleteer customs have highly professionals of trading. They give their best in every kind of technology used in bikes. They give 3D designing and testing in all conditions. The company workers make what customers want to own in the bike.
Buleteer customs worked on modifying the Royal Enfield. They used typical American theme. They modified the frame of Royal Enfield. To give the proper modification they painted the Royal Enfield & gave blackened finishing to the bike.


6. Old Delhi Motorcycle Customs :
Old Delhi motorcycle custom was founded in the year 2011 on May 9. The founder of the custom was Bobber Singh. These custom Motorcycle builders are capable to craft legendary custom motorcycle for customers. They founded hand carved unique individualistic motorcycle.
Simple and best modifications have been given to Royal Enfield. Many parts of Royal Enfield have been modified & changed into new bikes such as Red devil, the resurge, Navy blue, the dual paint, etc.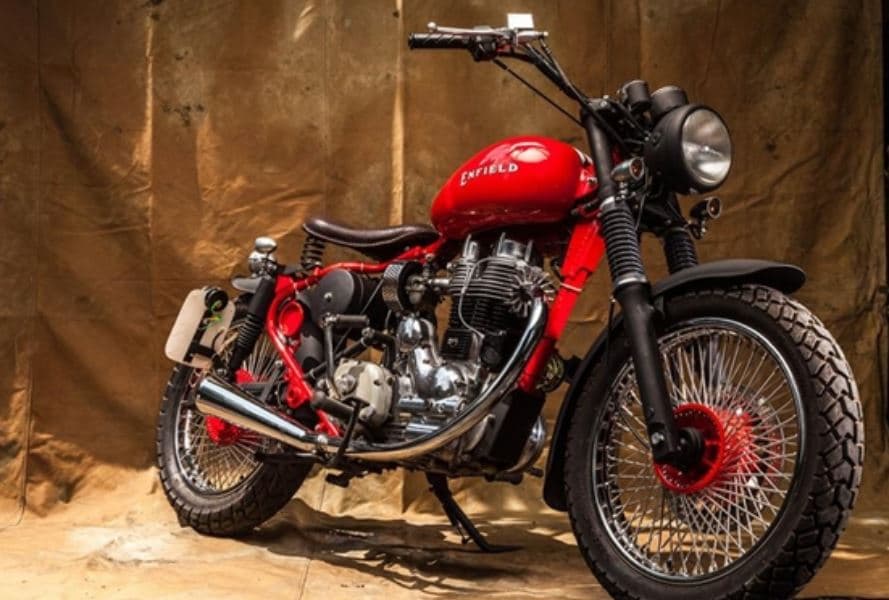 7. Eimor Customs :
Eimor customs or East India motorcycle revolution is an company of Hyderabad. The founder of the company is Yuvraj Singh & Mukul Nanda. They also work on designer's helmet with bike. The main aim of the founders has been to build motorcycle of international quality and custom paint jobs. Eimor customs is one of the best modifiers in India. They believe in exclusivity & that they have achieved through many different concepts.
Modification of Royal Enfield by Eimor customs have been the best modified model such as Jasper 350, Thunderbird black magic, Electra dracarys, Classic 350 beloni, etc.