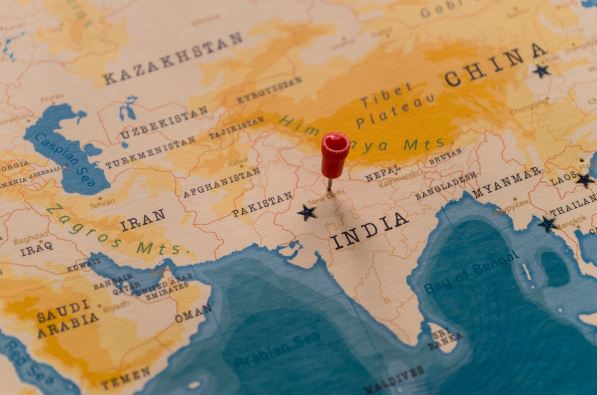 The global online gambling market is burgeoning in unprecedented ways, at an accelerated rate, as we are always left guessing.
Covid-19 and the Global Online Gambling market
As the pandemic forced many people to stay indoors, the need for an alternative online medium was created.
The commercial global landscape, was in fact, reshuffled by the pandemic, as discussed in this press release by the American Gaming Association, with online gambling dominating the landscape and slowly shaping the market's future.
Case in point, One Casino expect over 500 operators of real money online casinos to enter the market over the next 2 years.
This foreseeable progress can be attributed to the world's fast-paced technological progress and a thriving economy, both propelling the market forward. However, such attributes are by no means exclusive to Europe or the US.
India Leading the Way
In fact, India, hitherto considered as a developing country, is showing itself as a front-runner in the online gambling industry. With a population that is estimated to overtake China's, its rapid technological progress, and a staggering increase in the revenue deriving from online gambling, India is envisaged as the world's next greatest online gambling leader.
These 3 strengths are the main pillars supporting India's promising prospects in the online gambling market, as discussed further hereunder.
India's Population
There are currently 1.3 billion people living in India, with its population expected to explode by 2028, rendering India the most populous country in the world. Already, 420 million people from the Indian population are online gamers, according to a report by KPMG. What is more, India hosts 400 gaming companies, which augurs very well for the market.
India Making Headway in Technology
India has achieved great heights in technology, providing its people with inexpensive and easy access to internet data as well as high speed networks.
When it comes to gambling, Indian gambling sites are increasingly offering their users new gaming genres, with unique, captivating interfaces. Equipped with HTML5 technology ,most online casinos are managing to offer a flawless navigation experience that is adaptable to different devices. This was a much needed move, especially with the growing number of Indian smartphone and tablet users.
The Indian government is also actively endeavouring to accelerate the adoption of advanced digital tools, notably using artificial intelligence and virtual reality to provide a heightened gambling experience. This might explain the rising popularity of the digital medium among Indian players.
Thriving Economy
India has the fifth largest economy in the world, with the Indian population enjoying higher disposable income. Ranking third among the most innovative lower-middle-income economies in the world, India is showing tremendous potential within the online gambling industry.
Besides having a thriving economy in general, it has been reported that the country had the world's largest number of mobile games consumers in Fiscal Year 2022, with 15 billion downloads during the year. This might explain why India is drawing the attention of many operators, investors, and software and game providers.
India's economy is decidedly attracting foreign companies, as it provides them easier access to private capital through an improved digital infrastructure. In fact, a recent report compiled by Maple Capital Advisors and All India Gaming Federation (AIGF), revealed that in the first 9 months of 2021 investors have pooled in the lucrative sum of $1.6 billion, further confirming India's current standing in the online gambling market. Of course, India is being seen by many investors as a gold mine worth tapping into.
The Way Forward
With online audiences becoming increasingly numerous and engagement getting stronger by the day, the gambling sector is creating so many employment opportunities worldwide. From website developers to market analysts, IT security analysts and data analysts, extending to opportunities in customer service, this rapidly growing market is creating a positive ripple effect on various fronts.
It is really no wonder it is estimate that the online casino market is expected to hit up to $100 billion by 2026.
The years ahead are looking bright, and as the past and the present times have shown us, the sky is the limit as to which heights we can reach; the path ahead keeps changing, always taking us into unexpected directions.