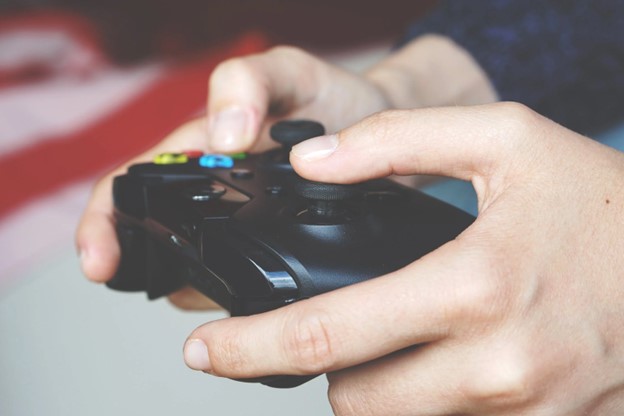 In the world of gaming, technological advancements serve to further the world of video game entertainment. New discoveries almost always find their use in the gaming sector.
As technology continues to develop and serve the people, it is also sure to create some revolutionary innovations in the world of gaming. News sites such as gamer.org cover these changes and advancements faithfully, reporting on their potential to move gaming forward in the future.
In this article, we'll review this revolution and the way it could play out thanks to recent discoveries. Keep reading for further information on what the gaming world looks like now and what technologies are set to transform the way we play.
Current Gaming Landscape
Before delving into what the world of gaming could look like, we need to understand the current state of this form of entertainment.
Currently, gaming is one of the world's largest sectors. In 2022, the global gaming market size was valued at US $249.55 billion and is anticipated to increase to US $665.77 billion. That's a 167% increase over 8 years!
This means millions of gamers across the entire world find solace in video games. They immerse themselves in these virtual worlds, their stories and the hours of fun they offer to gamers.
It only takes one look to recognize the graphical improvements we've seen in video games in the past few years. While others stick to their more cartoonish style, others strive for realism and immersion.
This is true for all platforms. PC gamers, console gamers, and mobile gamers alike can enjoy these improved graphics in their own ways. However, it seems like these changes are just the tip of the iceberg. The gaming industry seems to be gearing up for more than just realism and lifelike graphics. Game devs have something bigger and better in plan for their audiences.
Emerging Technologies
As of right now, AR (Augmented Reality) and VR (Virtual Reality) are the newest big thing in gaming alongside cloud gaming. For the past couple of years, they've been redefining the way we perceive gaming in our daily lives.
Starting with the Oculus Rift, which saw its release date in March 2019, game devs have started exploring the possibility of developing VR games. Pretty soon, Beat Saber, The Elder Scrolls V: Skyrim, and Half-Life: Alyx all garnered a decent amount of popularity on this platform. Of course, it's no surprise that Skyrim managed to hop on this bandwagon considering how many releases this 12-year-old game has had over the years.
The charm of AR and VR gaming lies in its ability to blur the lines between the virtual world and the real world, helping players enjoy their gameplay experience more. Cloud gaming, meanwhile, ensures a seamless gameplay experience without the hassle of transferring save files or remaking characters to catch up in progress. It also allows players to enjoy their favorite games from any location, making gaming more accessible and easily integratable into everyday life.
AI and Dynamic Play
AI has enthralled the world in the past couple of months with its capabilities and the advancements it has helped achieve in that time.
In gaming, we've recently seen AI come into play through the various NPCs that populate video games. AI technology has helped these NPCs adopt more versatile personalities and behavior patterns, making gameplay more unique for each player.
AI also has a role in procedural generation, where it helps shape new maps and areas players can explore. Games like No Man's Sky, Binding of Isaac, and Dwarf Fortress are most famous for these mechanics.
Cross-Platform and Social Integration
For years, players have been trying to match up their gaming sessions with their friends in efforts of playing the same games. Once upon a time, cross-platform play was regarded as an impossible concept.
Still, in 2008, Final Fantasy XI was the first game to introduce crossplay between Xbox 360, PS2, and PC. The path was slow and daunting, but more games are allowing players to connect with each other from multiple platforms.
This has further served to foster a stronger sense of community among players of certain games. For example, Final Fantasy XIV, a game that also offers cross-platform support, has won awards for its strong and supportive community.
Gaming as a Service
Gaming as a service (GaaS) is slowly taking over as one of the most popular business models in video games. This system helps continue monetizing games after the initial sale. It's also a good way to generate revenue for free-to-play games.
The GaaS model requires players to make constant payments to keep the game afloat. However, it also provides them with a steady stream of new content to enjoy.
E-sports and Streaming Shifts
E-sports and livestreaming have made significant contributions to the gaming space.
In terms of e-sports, it only takes one look at the audiences in attendance of these events to realize their impact. They rival traditional sports when it comes to public interest. Certain tournaments, have gone so far as to offer amazing prize pools for the winners. Fans of these games come together to support their favorite teams in these tournaments. This serves to further promote the game itself and fostering a strong sense of community.
Livestreaming, meanwhile, has served to create a whole new form of entertainment for gamers. Streaming platforms such as Twitch and Kick have allowed the most passionate gamers to broadcast their gameplay to the whole world. This lets viewers tune in from every corner of the globe.
Future Possibilities
Altogether, these advancements in each segment of the gaming world come together to create a unique experience. This experience serves to encourage players to explore and tailor their own unique vision in gameplay. It also helps them connect with other players and join forces in this endeavor without hardware limitations.
The dynamic world of emerging new technologies is sure to push the gaming world towards a brighter future. These innovations are set to transform the way we play and enjoy video games forever. With this, the public opinion on this hobby has also changed.
Gaming is no longer a small, private way to spend your time. It's slowly becoming one of the main ways humans connect and spend quality time together. Overall, things can only look up for gamers from here on out.