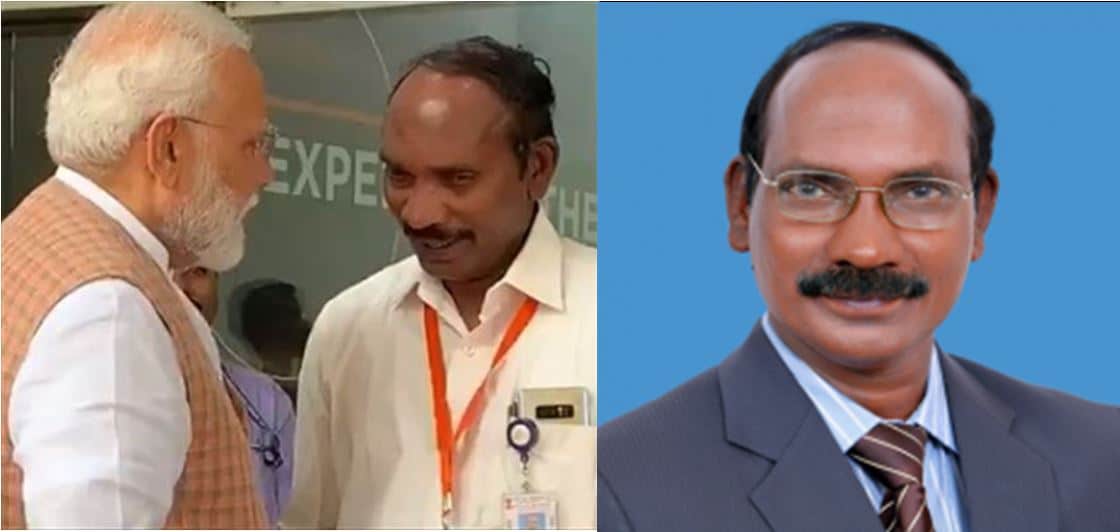 We all know about the recent Project ISRO (Indian space research organization) under The Chairman K.Sivan i.e. Chandrayan 2. Even if the lander Vikram is unsuccessful in landing on south pole of moon but the project completed 95% on it's first attempt only & Scientist recently located the Lander vikram through Thermal Imaging.
Who's behind it ?
K. Sivan,
Chairperson of ISRO is behind many achievements of ISRO and Chandrayan 2 is one of them. Though this mission didn't completed but had a great journey. Today, India is a proud country
to have k. Sivan as a chairperson of ISRO.
Life history of k. Sivan
Full name of K. Sivan is Dr. Kailasavadivoo Sivan, popularly known as "rocket man". He was born on 14 april 1957 in a small village mela sarakkalvilai near nagercoil in kanyakumari district of Tamilnadu. He belongs to a poor family, his father kailasvadivu and mother Chellam . His father was a farmer, used to sale mango at market place.
Education & Struggles
As he was from a poor family, his family had not enough money to give him education but his passion towards study was so much that he used to carry mango to the nearby market from his village and sale them to gain money for his school fees. He completed his schooling in a gov. School of Tamil and seeing his interest in studies his father took him to Kanyakumari for graduation at the Hindu college. After gaining good scores in math at graduation time his interest occurred in science. He took admission at MIT(Madras institute of technology) and did b.tech in Aeronautical engineering. He did his masters at Bangalore in the guidance of his great professors.
Career & Contribution
He started his career with making design & development for the launch vehicle for ISRO. He got his first work to participate for PSLV ( polar satellite launch vehicle). After the success of PSLV he achieved the work he got for GSLV (Geosynchronous satellite launch vehicle). On 2nd July 2014, he became the director of ISRO Liquid propulsion system center. During this time he did many projects. K. Sivan was appointed as the chief of ISRO on 15 jan 2018. During his career life he had given his best contribution to establish many great
& helpful things.
Some of his major contributions are:-
1. Contributes in establishing parallel computing & hyper sonic wind tunnel facility.
2. ISRO made the world record On 14 Feb 2017 by sending 104 satellites in a single mission in the expertise of K. Sivan.
3. Under the leadership of k. Sivan, ISRO launched the second chandrayan to land on moon.
Awards :-