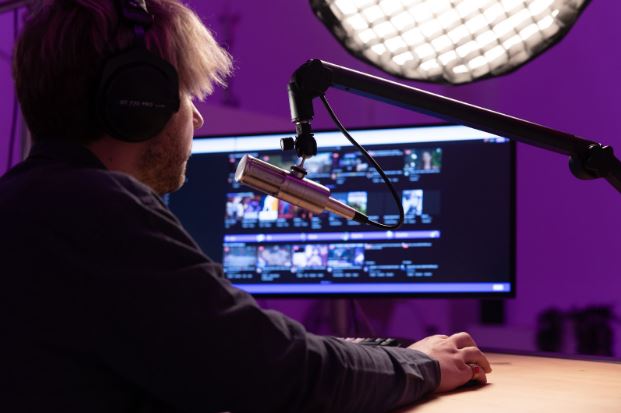 Photo by Sebastian Pandelache on Unsplash
Fans now have more opportunities than ever to enjoy their favorite sports in this so-called "golden age" of sports programming. This entails navigating a plethora of cable, broadcast, and streaming providers on both their large and small screens. Streaming has emerged as a go-to method of catching live sports, especially among the younger demographic that has helped bring in this new era. 
Organizations in the sports industry are looking to increase their revenue by streaming their content in hopes of reaching a new audience. Live sports are a potential point of differentiation for streaming services as they seek to differentiate themselves from the competition and decrease churn.
This piece will go through some of the most common debate points about live sports streaming.
No more count of subscribers; welcome profits and time spent monitoring.
There has been an obsession with increasing the number of paying customers since the advent of streaming services. But now, the stock market and investors are more critical, and the rise of advertising as a crucial monetization technique means that success is measured differently for all media businesses.
Both the time it takes to reach profitability and the total effort spent doing so are recognized as reliable metrics for evaluating success. While metrics like time spent to provide a clearer view of content performance and audience engagement, they are more challenging to use as a standard than subscription numbers.
More and more over-the-top (OTT) sports services are consolidating their offerings.
It is difficult enough to construct and maintain a successful over-the-top (OTT) platform; it is far more challenging to attract and retain paying customers for any length of time. So, to become a seven-day-a-week destination for fans, not just a location to watch the live match, sports OTT platforms are adding on fan engagement, betting, fantasy sports, TikTok experiences, and other features. Fifa and the NBA have recently launched venues to address this issue. 
An Era of Consolidation Begins
New platforms have entered the market during the early stages of streaming to establish themselves as part of the sports over-the-top (OTT) ecosystem, thereby gaining and keeping customers in a competitive market. However, widespread adoption of streaming services has lagged behind projections, leaving several companies deep in the red.
One solution would be to merge with a similar company to pool resources and create a stronger entity. The merger between Discovery and Warner Media and the subsequent purchase of BT Sport is a prominent but not unique example of this trend. Eleven Group's acquisition by DAZN Group is another intriguing combination that makes a lot of sense on paper. As if that weren't enough, whispers say that Sky Deutschland is also up for sale.
Both parties are still trying to figure out how to make everything work together, but whatever the outcome, this is only the beginning of the increased market activity.
With Google now in the mix, Big Tech will keep spending heavily.
I had written off the possibility of any meaningful waves being produced in sports and the large spending moves of "Big Tech" a year ago. We found ourselves in a scenario that was essentially "same, same, but different," The only real change was that established companies were now purchasing rights to distribute content on traditional television, cable, and streaming services.
Amazon, though, stood out because of some of the bold steps they've taken, such as the much-discussed Thursday night contract with the NFL (NFL). Besides that, nothing much has happened recently because so many large technology companies (like Meta, Twitter, and co.) tried and failed.
Here Comes Apple. The iPhone manufacturer made a little move for MLB rights before landing its Major League Soccer (MLS) deal, which sent shockwaves across the industry due to its worldwide character and strategy. It is also the odds-on favorite to get the rights to broadcast NFL Sunday Ticket, while Google is also rumored to be in the running.
Placing money on a game of chance will not "fund the gap."
Bets were expected to increase ARPU significantly. Most sports fans aren't interested in betting like at betshah.com and don't require it to be tightly interwoven into their live sports experience. It's also expensive to run a betting business and difficult to obtain licenses. Some people like it, and some will enjoy it, but it will never reach the massive popularity that some had hoped for.
Because of this, services like Fubo TV have already discontinued their sportsbooks. DAZN's CEO Shay Segev, a former betting executive, has stated that the service's sports betting features are complementary rather than game-changing.
Instead of doing it alone, integrating third-party betting partners is the way to go. These companies stand to gain significantly from the added marketing exposure even before considering the potential gains from a consolidated offering. When ESPN decides on a partner, it will almost certainly set the standard for the rest of the business.
The impact of Web 3.0 is still uncertain.
Many sports properties thought Web 3.0-powered solutions, such as NFTs, would have the same effect on their owned and operated platforms as betting. Both have yet to be successful to the extent that was anticipated, and the majority of revenue is coming not from the companies' core offerings but rather through licensing agreements with third-party sites.
Although Web3 may play a role in the future, it is unlikely to be the primary revenue generator or the main driver of continued engagement on owned and operated platforms.
The tech giants will resolve the streaming issues in sports.
Amazon's introduction in the UK coincided with the Premier League and was well-praised for its efficiency. However, as evidenced by the recent NFL Thursday night launch, providing live sports at scale remains extremely challenging. In comparison, not only does Amazon have an unprecedented war chest for this type of rollout, but it has also been streaming for years and is backed by the most popular cloud provider in the world, AWS.
Who better to figure out how to (finally) fix the problems that all streaming platforms have when going live and at scale for the first time, what with Apple now joining the party alongside Amazon, Google's YouTube still very much a player, and cloud providers are linked to the biggest companies in this space? The floor is now in your hands, Big Tech.
Online shopping may hold the secret, and social media will soon provide substantial solutions.
Though e-commerce and social media have been around for some time, it has required some effort to tailor each to the sporting industry. Expect increased investment in content curation and sports community-building if they can start getting more than scaled audiences out of social media and their non-premium content. Wait till Amazon gets the user experience just right.