Cricket is a team sport that has a huge number of fans today. According to some reports, it is the second most popular sport in the world after football. Competitions take place all year round, and online betting and gambling opportunities are almost unlimited. But before placing stakes, you should understand the features and cricket betting terms. For each sport, there are certain regulations that guide gambling. There are also special ones, for example:
Learn the criteria for accepting bets in some bookmakers.
Look out for the best available odds.
Play in Live mode.
Apply the strategy of betting on equal teams.
Pay attention to the format of the game.
Competitions have different formats, which differ in cricket rules and duration. When parsing, take into consideration what type of match is played.
Legal Countries for Betting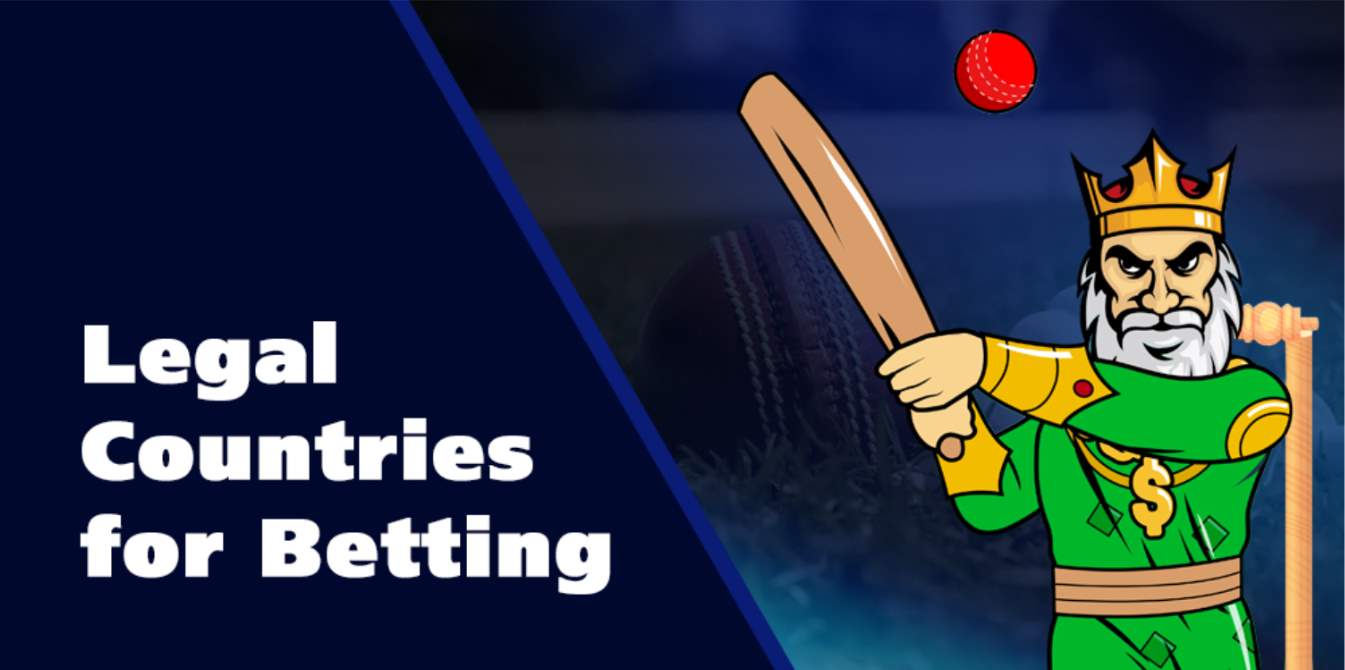 Due to the fame of cricket all over the world, the popularity of betting on it is also growing. But attitudes towards gambling are very varied depending on the country in question. The trend towards the legalization of cricket gambling has been on the rise in recent years, with more and more states recognizing the revenue potential of this industry. Here is the list with cricket betting legal countries and regions:
England;
Ireland;
India;
Bangladesh;
Australia;
South Africa;
New Zealand;
Sri Lanka;
Canada.
Some countries may not have been mentioned here. You can learn about the laws in your region. It's a case of keeping this guide handy and studying any updates to existing legislation as and when they come in.
Betting Odds in Cricket
Bookmakers use betting odds to reflect an estimate of the probability of a team or player winning, losing, or drawing a match. These bets are presented in the form of coefficients or decimals, which gives users an idea of the potential outcome of the game. To get the most wins, it is important to consider important factors such as the current performance of the team, the venue and updates on participants and their injuries. There are 3 types:
Decimal. The calculation is done by dividing 100 by the probability of an outcome;
Fractional. Usually used in the UK, and is displayed as a fraction and the winnings are obtained by multiplying the fraction by the bet amount;
American. Denoted by a positive or negative number together with a "+" or "-" sign. The "+" sign means that the team is considered an outsider, while the "-" means that it is the favorite.
The odds are influenced by form, venue, and player availability and can change during the game. Knowing the specifics of each of them will help you make the right choice.
Betting Tips Cricket
There are several approaches to the analysis of the match, regardless of the format of its holding. To increase the chances of success of the forecast in cricket, consider such factors as:
The composition of the team;
The weather forecast. Weather conditions may change several times during the game, which could make big adjustments to its outcome;
Form of players;
Duration;
Tournament venue;
Consider which team conducts the first attack;
Take the small wins and profits.
Professional cricket bettors constantly study numerous materials in the press and social networks. Keeping yourself informed about the latest developments, team news, injuries, and other relevant information can help you make better-informed choices when placing your bets.
Types of Bets
Cricket is a very multifaceted game. There are many different types of bets with their own set of rules. Let's look at the most common:
General Bets (Match Winner, Double Chance, Series Winner);
Team Proposition (Win Toss, Toss Combination, First Innings Score, Match Score, Over/Under Score).
Cricket Player Proposition (Top Batsman, Team of Top Batsman, Top Bowler, Individual Bowlers Series Wickets, Player of the Match);
In-Play Proposition (Batsman Runs, Runs Off Delivery, Method of Dismissal).
Thanks to this choice you will definitely be able to find those that seem suitable to you, depending on your skills and experience. If you are just starting your career in this field, then it is better to start with simpler ones, for example General Bets.
Popular Cricket Tournaments to Bet On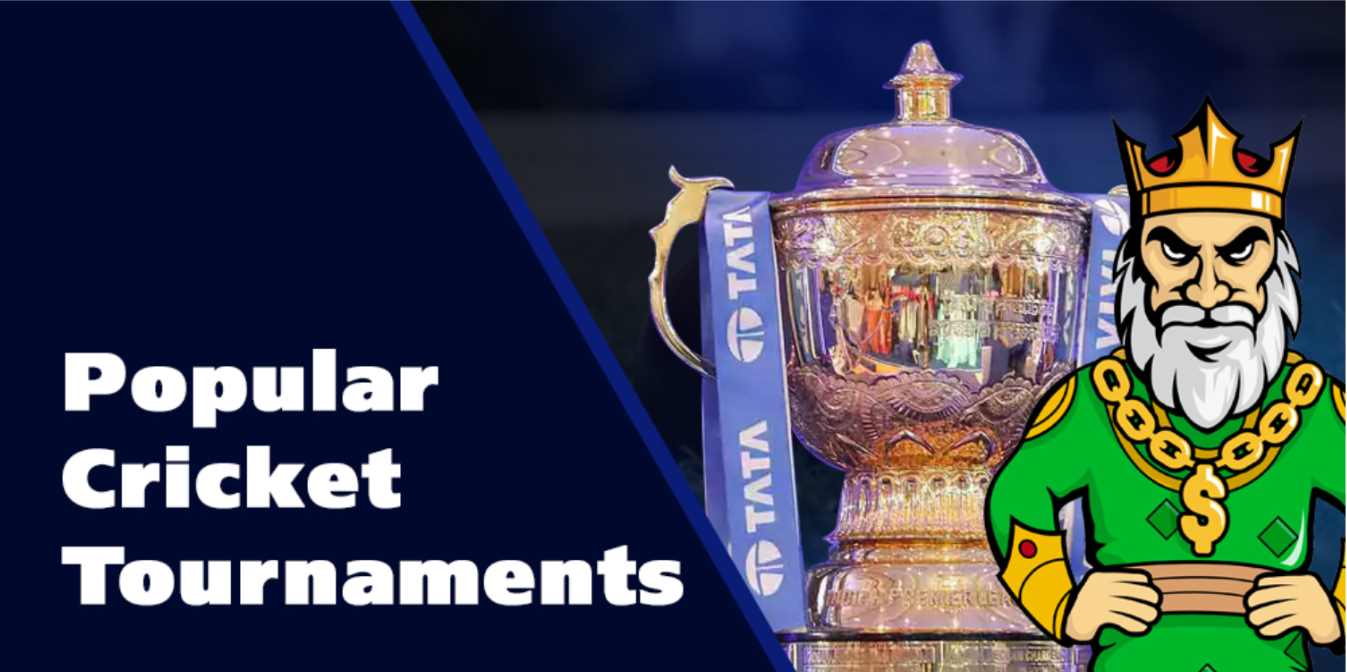 Cricket fans have many popular tournaments on which you can bet, adding excitement to matches and championships:
IPL (Indian Premier League);
BBL (Big Bash League);
T20;
ODI;
Pakistan Super League.
They provide fans with various opportunities, allowing them to immerse themselves in the exciting world of cricket.
Best Cricket Betting Sites
It is difficult to find the absolute best cricket betting websites on the internet. Each bookmaker has its pros and cons. But platform research was performed for you so you can get right to the action. Every one of the sports sites below is a reliable and trusted website where you may place your cricket wagers:
Parimatch;
Betway;
1xBet;
1Win;
888Sport;
10Cric;
Bet365;
22Bet;
Betway.
These sites may differ in some ways, but each of them offers many unique features. They are all safe and secure, have welcome offers and great bonus conditions, a lot of banking methods, customer support available 24/7, excellent betting odds, and modern software.
Cricket Apps for Betting
Very often, many players cannot place bets from a computer. But if you have a mobile phone, that won't be a problem. Modern bookmakers try to please their customers, so you would definitely find a convenient application there. Here are some benefits of mobile softwares:
Convenience;
User-friendly interface;
Real-time updates;
Wide variety of online cricket betting games;
Small Size;
Fast Markets;
Push-notifications;
Contact with support service 24/7.
To get the application on your device, you need to go to the official website of the bookie, and find an icon for downloading. Just follow the instructions listed on the website and you will succeed. And now your cricket match betting app is always available. Registration there is even faster than on the website, and staking on matches is much more convenient thanks to a handy panel and buttons.