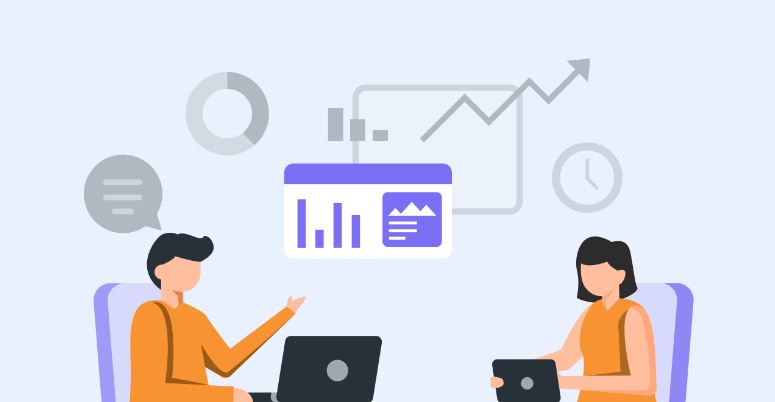 Whether you are an entrepreneur or accountant for a company, there will come a time in your career where you need to make a decision regarding choosing the right accounting software for your small and medium business in India. After all, without effective accounting software, it becomes difficult to track income, expenses, and profits and manage your business resources. 
Looking at the significance of the accounting system in a business, we are here with a blog on choosing accounting with the right offline or online accounting software so that you can govern your business smoothly. So let's get down to the nitty gritty. 
Important Features You Should Look For In The Best Accounting Software In India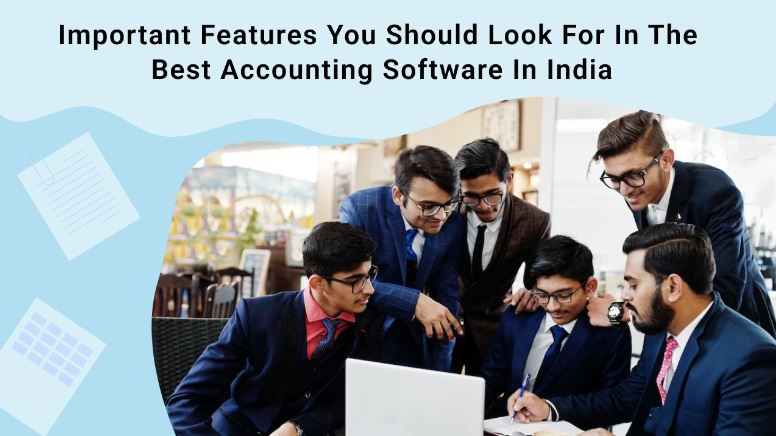 Following are the features that you should look for in small business accounting software: 
Pricing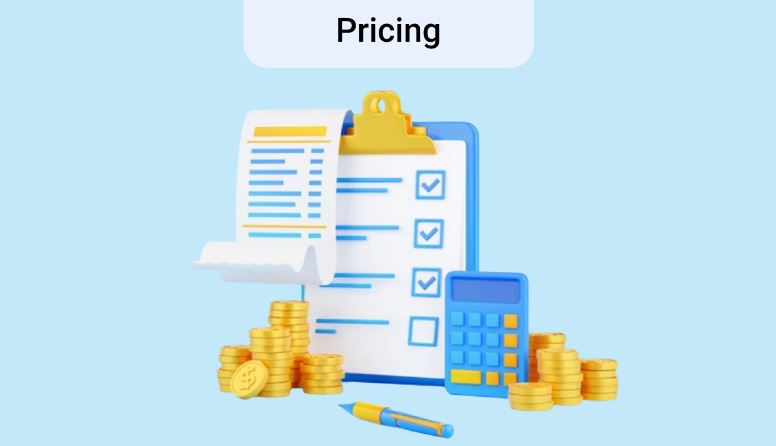 Before checking anything else, you should first check the pricing of an accounting software. You will find several accounting software companies charging higher prices than the average market price, but you must be well aware of the fact that a higher price does not guarantee "quality." The same is relevant in the case of accounting software. 
However, if you are not sure whether a software will be good for your business or not, opt for a trial or subscribe to free accounting software. 
Conventional Or Cloud-based 
Whether a software is conventional or cloud based, is an important factor to consider while buying accounting software for your small business. 
Before deciding anything, ask yourself whether you want conventional or cloud based software. 
Case when you should opt for conventional accounting software
If you do not have steady internet connectivity at your office location, in that case you should opt for conventional (single terminal-based) accounting software.
Case when you should opt for cloud accounting based software
The benefits of cloud-based accounting software (also known as online accounting software) outweigh the conventional ones. Also, you don't have to update the software manually; the software provider will take care of it. Moreover, it allows you to access your financial data from anywhere in the world, from any device, all you need is an internet connection. 
Features Offered 
Before choosing a small business accounting software, find the features it is offering and check whether they are relevant to your business or not. 
Following is the list of features that your accounting software must offer: 
Create, edit and delete invoices 

Batchwise inventory management; including stock movements 

Expense tracking 

Bookkeeping features 

Different charts of accounts 

Create and track purchase orders 

Create delivery challans 

Create e-invoice 

Create e-way bills 

GST return filing 

GST reconciliation 

Bank account reconciliation 

Journal voucher recording 

User access control 

Multi-device support 

Manage vendors' and customers' accounts 

Record and maintain journal entries

Generate reports: Profit & loss statement, balance sheet, trial balance and many more 

Allow team members to access the data 
Shallow Learning Curve 
When looking for accounting software, ensure the program you are about to subscribe to is easy to grasp, and equipped with a simple user interface. Otherwise, you will end up spending more time learning, which is not good for your business. 
After-sales Service 
This factor often gets neglected while choosing the best accounting software  for your business in India. Even with high-end software, some day you will require assistance from the support team. What if the support team does not respond to your query or even worse, there is no after-sales support? Your precious man hours and subscription will go in vain. 
To prevent such a situation, try calling the support team or dropping them a message. Based on their response, you can decide whether you want to subscribe or not. 
On the following parameters, you can judge the quality of customer support: 
Mode of communication: Check whether the software provider offers access to the customer support team via multiple channels, such as email, chat, or an online forum. Also, make sure that the team is available during your business hours. 
Queuing time: Try calling (or texting) the customer support team and see how long they are taking to respond to your query, lower the queuing time, the better the customer experience. 
Exit Options 
Before subscribing to any accounting software, check what options it provides to facilitate the exit. In case the software stops the operation or you want to switch, you should not struggle with exporting your data. 
It is better to ensure that you can get your data exported easily, preferably in Excel format, which can be easily imported into other software. 
Moreover, we would highly recommend that you backup your data regularly to avoid any potential loss. 
After Thoughts 
So these are the features you should look for in the best accounting software in India. We hope that after reading this blog, you will be in a better position to make a decision as to whether a given piece of software is right for your business or not. If not, get a trial of an online accounting software and see for yourself how it works for your business. 
Frequently Asked Questions On Choosing The Best Accounting Software 
Which accounting software do you recommend and why? 
Instead of recommending a software itself, we would encourage you to understand your requirements, look out for an accounting software suitable for your business, and subscribe to it. However, if you are in a hurry, then you should try Munim – India's best cloud-based accounting software. 
What is the easiest accounting program to use?
There are many accounting software out there in the market. But none of the software is as easy as Munim. We have developed our software in such a way that even a fresher can learn to use it without any special training. 
What are the features of a good accounting software? 
A good accounting software for your business is difficult to find. Following are the features of good accounting software: 
User Friendliness

Prompt customer support 

Billing and invoicing features 

Data protection 
What are the six basic components of an accounting information system?
The following are the six basic components of an accounting system: 
People

Data

Software

Procedure

Information Technology 

Internal Controls