Has it ever happened to you that one fine day you look at yourself in the mirror and shockingly say to yourself, "How fat I have become!" 
Obesity is a prevalent problem in India. Many people suffer from the problem of obesity. One of the significant causes of obesity is following an unhealthy lifestyle. And this has significantly increased during the pandemic. Sitting in front of a laptop screen for hours, watching web shows on OTT platforms for hours at a stretch without moving, eating junk food, and sitting all day at home during the lockdown and not exercising has all led to the problem of obesity. Obesity not only affects one's physical appearance but also is the primary cause of severe medical issues. It also affects one's self-confidence and self-esteem.
But as it is said that there is no problem without a solution!
There is no lock without a key!
In the same way, the problem of obesity also comes with solutions!
And one of the effective solutions to treat the problem of obesity is bariatric surgery.
Bariatric surgery is an effective weight loss surgery.
Are you obese and trying to lose weight but aren't able to lose weight?
Don't get disheartened!
You can lose weight by doing bariatric surgery from Dr. Harsh Sheth, an experienced bariatric surgeon in Mumbai.
So, now is the time to make your mission "Weight loss" a success!
In this article, Dr. Harsh Sheth gives insights on bariatric surgery, its benefits, and more.
So, what exactly is bariatric surgery?
Bariatric surgery is an effective solution that helps in weight loss. The bariatric surgeon says that it helps obese people lose weight who are unable to lose weight through other weight-loss techniques. There are different types of bariatric surgery, and the procedures for different surgeries are different. Some of the common types of bariatric surgery are as follows-

Laparoscopic sleeve gastrectomy

Laparoscopic gastric bypass

Laparoscopic mini-gastric bypass

Laparoscopic duodenojejunal bypass
What other health issues can bariatric surgery treat other than obesity?
Bariatric surgery is a helpful solution to treat the problem of obesity and other obesity-related health issues, which are as follows-
Diabetes

Hypertension

Sleep apnea

Heart disease

13 different types of cancer caused due to obesity.
How much weight can one lose through bariatric surgery?
The amount of weight loss through bariatric surgery is different for different procedures.
For example, there is around 20-35% total body weight loss in a sleeve gastrectomy procedure and 60-80% excess body weight loss.
If a person weighs 100kg, he can reduce around 30-35 kgs of weight through sleeve gastrectomy and come down to 65-70 kgs.
But if one goes for a different procedure, like laparoscopic mini-gastric bypass, Dr. Harsh Sheth says that the weight loss is higher.
How long does it take for bariatric surgery results to be seen?
Through bariatric surgery, you lose weight over a period of a year or a year and a half. The maximum weight loss happens in the first 6-8 months after surgery; then, there is gradual weight loss. And then you notice that your weight remains consistent and stable with no or fewer fluctuations.
How successful is bariatric surgery

?
Dr. Harsh Sheth says that bariatric surgery is 100% successful but only when the patient also takes efforts from his side. The doctor advises his patients to follow a healthy lifestyle post-surgery and keep following it. He believes that regular exercising, eating healthy, and keeping a check on one's diet play a significant role in the success of bariatric surgery.
Can the results of bariatric surgery be permanent?
According to Dr. Harsh Sheth, bariatric surgery results can be permanent, but for it to be permanent and long-lasting, the doctor, patient, and nutritionist should work together. An effort from all 3 of them is required to get permanent results from bariatric surgery.
What are the dos and don'ts to be followed post-bariatric surgery?
Don'ts:
Smoking and chewing tobacco

Consumption of alcohol
Dos: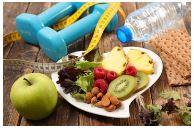 Follow an active lifestyle

Exercise regularly and do brisk walking etc.

Eat healthy. Keeping a check on your diet is essential.
To get the best results from bariatric surgery and make it successful, it is crucial to keep in mind the dos and don'ts post-surgery.
How can one get ready for bariatric surgery?
One needs to be psychologically, medically, and physically ready to undergo bariatric surgery. Psychological readiness includes being prepared to make lifestyle changes, eating less and more frequent meals, and following dietary restrictions. Being medically ready means being fit and healthy to undergo bariatric surgery. In case you are suffering from a medical condition related to the heart, lungs, etc., and aren't medically fit, then it is advisable to consult with your bariatric surgeon before undergoing surgery to discuss the risks and complications associated with the surgery and how can one minimize them. In such cases, doing a medical evaluation becomes necessary before the surgery.
Physical readiness includes the following-
Being on a liquid diet for 7-10 days before surgery

Being on clear liquids two days after surgery

Then being on a complete liquid diet for the next 15 days

Then being on a soft diet for another 15 days

After a month, consuming solid meals but in smaller proportions like having one chapati.
Who are the best candidates for bariatric surgery?
People with a BMI> 40kg/m2BMI> 35kg/m2 and 2 or more obesity-related comorbidities are suitable candidates for bariatric surgery. Also, people with a BMI of more than 40kg/m2 with or without obesity-related co-morbidities and people with a BMI of 30-35kg/m2 with uncontrolled diabetes mellitus (type 2) are suitable for bariatric surgery.
What are the risks associated with bariatric surgery?
People suffering from medical conditions related to the lungs and heart have a greater risk from bariatric surgery. So, they should consult with their doctor before undergoing bariatric surgery. Medical evaluation becomes necessary before surgery to find out medical issues and address them before undergoing surgery to avoid risks and complications. For others, the risks and complications are rare. Though rare, some of the surgical risks associated with bariatric surgery include leaks in the gastrointestinal system, excessive bleeding, infections, etc. But these risks can be avoided by doing bariatric surgery from an experienced bariatric surgeon.
Can one resume their work immediately after undergoing bariatric surgery?
Yes, if you live a sedentary lifestyle and your work involves less moving and more desk work, you can resume work in a day or two after surgery. But if you follow an active lifestyle and your work is more field-based and involves a lot of physical movement, Dr. Harsh Sheth advises you to rest for around two weeks after surgery and then resume work.
Hope this article answered all your queries related to bariatric surgery and was able to replace the darkness of ignorance and doubt about bariatric surgery with the light of knowledge and clarity!